Our Customers
---
Past Projects: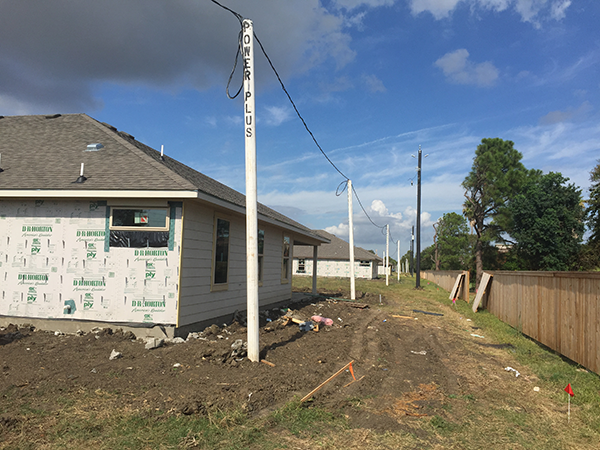 In the southern Houston area, Power Plus provided temporary power for simultaneous production of multiple homes for D.R. Horton's Goose Creek Development. Additionally, Power Plus initially set one generator to power 2 models homes, and then replaced this power with temporary utility power from a source 1,000' away. Also with this project Power Plus crossed a 90' wide water retention pond with overhead poles and wire.
---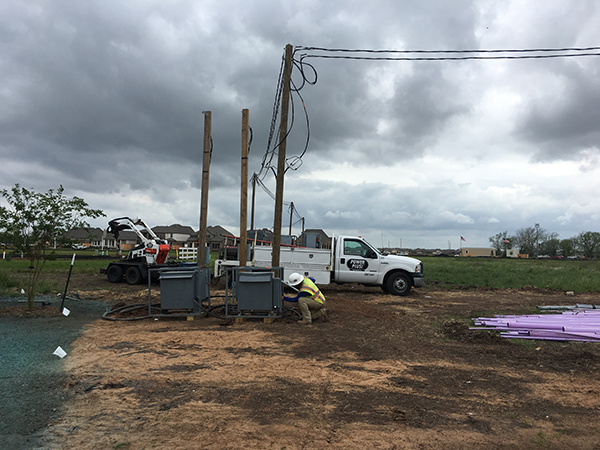 In southwest Houston, Johnson Development had Power Plus provide temporary power to run 8 model homes at the Veranda Development in Fort Bend County. For this temp power system to avoid voltage drop, Power Plus stepped up the 800a of 120/240v utility power at the source to 480v to cover the distance to the models homes and then stepped the power back down to 120/240v power to support the 7 Builders in the 8 models homes.
---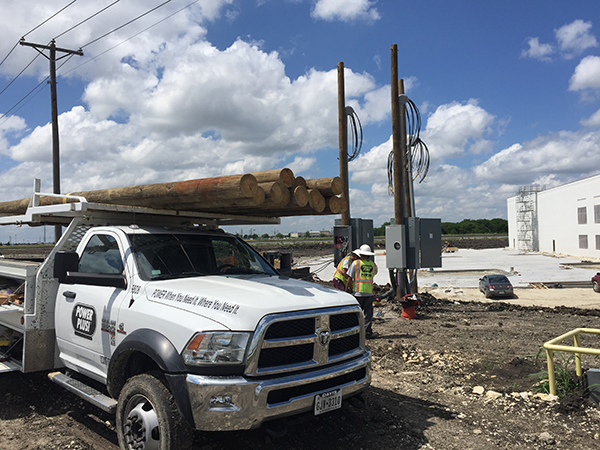 In the Dallas-Fort Worth area, Power Plus supported Evans GC with the construction of the Biagi Project. After having two temporary transformers installed, Power Plus set two 400a meters of 480v 3-phase power, and then ran this power 600' to the construction site to provide construction power and then building power to support the load out of the building prior to the installation of permanent power. Also temporarily power the fire pumps.
---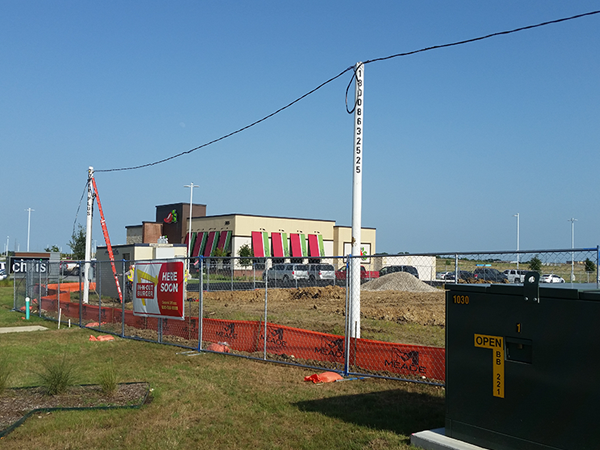 In the Dallas-Fort Worth area, Power Plus provided a true turn-key solution by completing all the required coordination with the permitting authority, utility company, TX811 excavation authorities, and energy provider to set a simple temporary power system drawing power from a pad mounted utility transformer. Installing a safer and more flexible overhead temp power system, Power Plus provided the best overall value to the Customer (In-N-Out Burger) and the builder (Panterra Construction).